Holika Dahan Mela 2020
Monday, 9th March 2020
Jay Shree Swaminarayan,
Please join us on Monday, 9th March for Holika Dahan celebration. Celebrating triumph of good over evil.

Based on the success last year, we will be having even better kids entertainment and food stalls for a family-friendly evening.

Note:
This is a traditional Holika Dahan festival. Colour throwing is strictly prohibited.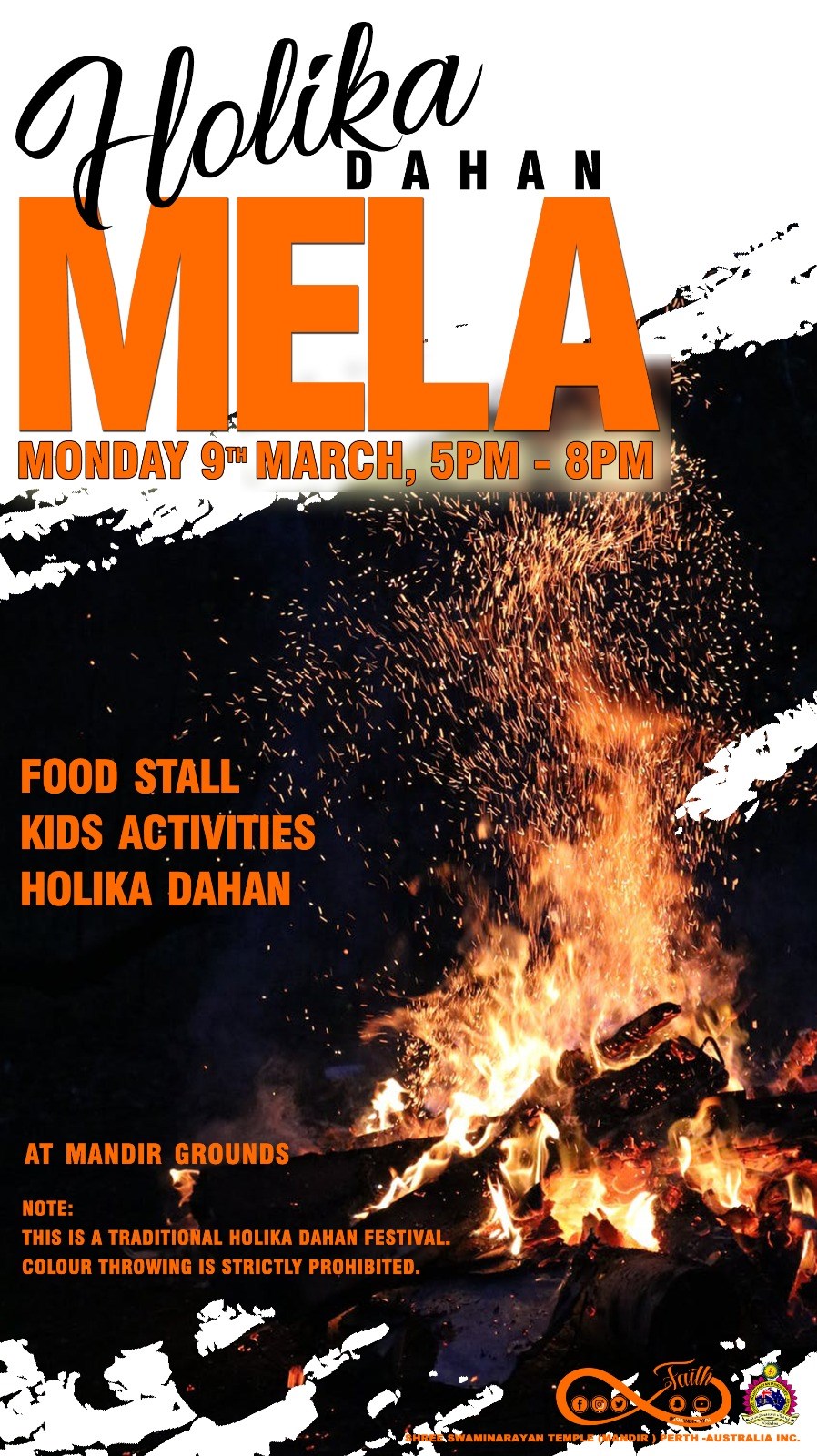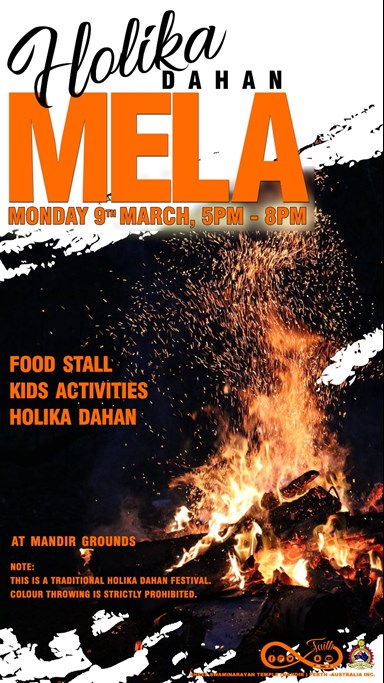 Venue
Shree Swaminarayan Temple (Mandir), Perth, Australia Inc
211 Marshal Road
Bennett Springs
P.O Box 102 Beechboro
Perth
WA 6063
Australia
+614892508370
[email protected]